Simple Microscope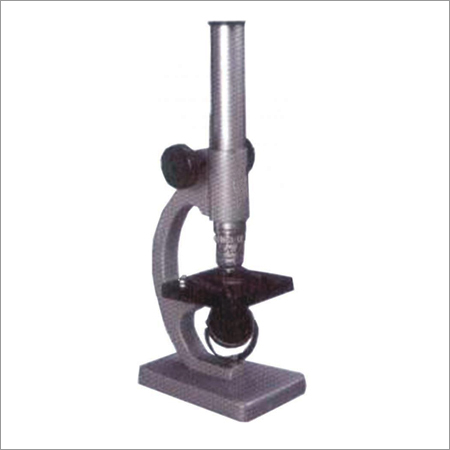 Simple Microscope
Product Description
Simple Microscope
Simple Microscope is one that uses a single lens for magnification, such as a magnifying glass while a compound microscope uses several lenses to enhance the magnification of an object. It uses a lens to enlarge an object through angular magnification alone, giving the viewer an erect enlarged virtual image. Simple Microscope is actually a convex lens of small focal length, which is used for seeing the magnified images of small objects. This microscope is widely appreciated by our customers at cheaper prices.

Safe, Simple, reliable & rugged -what more can be said?

View everyday objects or slides indoors or out with existing light. Simple to use & maintenance free.

Features

Vertical monocular body.
Mechanical tube length 160 mm, fixed stage 75x85 mm.
Rack &pinion motion
Stage clips to hold all specimens & slides
Includes a 10x Huygenian eyepiece and 10-x objective giving magnification of 100 x.
All metal construction.
Plano concave mirror 38 mm dia.
Packed in card board box.
Contact Us
No-5309/27, Punjabi Mohalla, Ambala Cantt, Haryana, 133001, India
Phone :+918037401905